The first part of Coralie Chappat's Autobiography Of A Mirror:

Je fouille des yeux la scène initiatique du Grand Véfour dans un respect quasi religieux.
Mon esprit s'isole du monde extérieur, comme par un mouvement de l'âme.  Mon corps se sent attiré par un décrochement, l'étrangeté d'un vide dans lequel je me laisse absorber.  Lorsque je tente d'en approfondir l'expérience, je perçois un seuil
dont le franchissement provoque une variation du phénomène.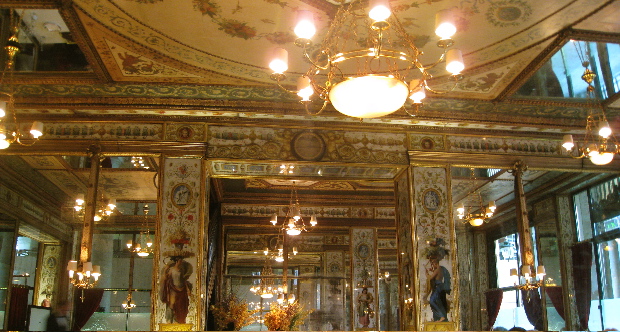 Je flotte telle une passerelle dans l'entre de ces deux espaces.