The performances by Paul Newman and Elizabeth Taylor in this film are stone cold brilliant. The supporting cast is pretty damned good, too.

The filmmaking sucks, with over-lit sets, including some very unconvincing exteriors built on a soundstage, and nervous cutting that distracts from the playing of the scenes. And yet one has to marvel that such pitch-perfect performances emerge from editing like this — it's very expertly done.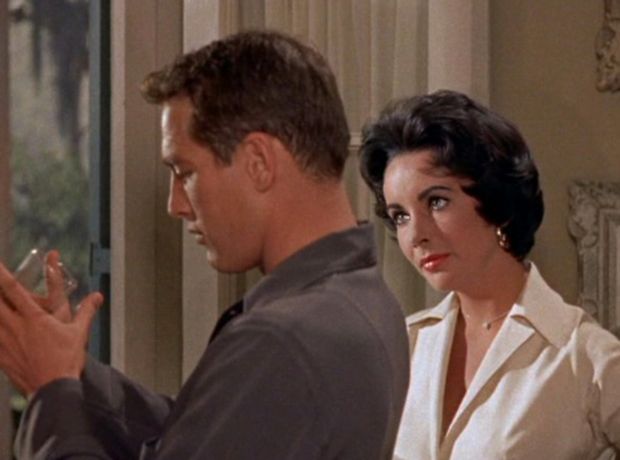 The play is a hoot — rarely persuasive as a psychological portrait of a dysfunctional family but wildly entertaining and eventually moving. The self-dramatization and outlandish language will be familiar to anyone who grew up in the South back in the last century, where the storytelling tradition often spilled over into the theatrics of everyday life. The play's explicit references to homosexuality were removed for the screen, which makes the remaining subtextual implications seem coy and dishonest.

The cool, jazzy score is uncredited, due to a musicians' strike in Hollywood at the time. What's used was lifted from the MGM vaults — most of it was by André Previn, recorded for the soundtrack of a 1949 noir called Tension. Parts of the Tension score were released as extras on the soundtrack recording of Bad Day At Black Rock, whose score Previn also wrote.