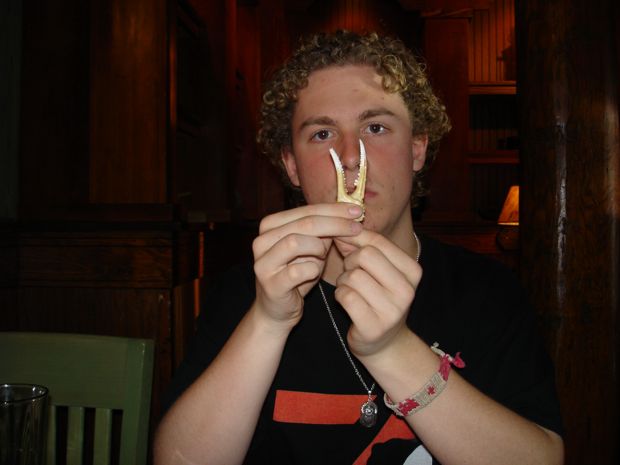 Recently I began to be seriously disturbed by the fact that I had never eaten at a Red Lobster. I did not expect that the experience would be a good one, but avoiding the experience seemed . . . well, it seemed un-American.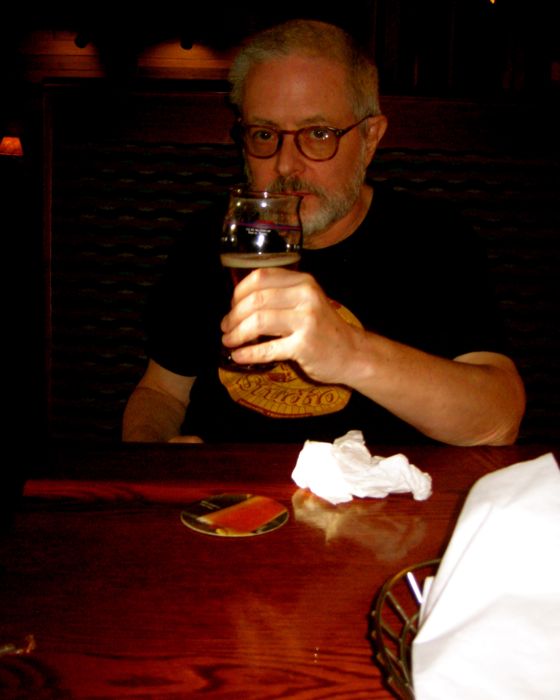 My nephew Harry's current visit to Las Vegas offered a rare opportunity to enlist a companion for a visit to a Red Lobster, because Harry is mad for seafood. Despite his profound lack of enthusiasm for this particular venture — he had eaten at a Red Lobster once before and had found it underwhelming — he agreed to it in a spirit of scientific inquiry and patriotism.


The results of the inquiry can now be reported. The decor of a Red Lobster is predictably generic. The service at a slow hour was acceptable. An appetizer plate of fried calamari, clams and broccoli was appetizing. The recently-live Maine lobster I had was red, and perfectly fine. The crustaceans on Harry's Ultimate Feast platter, a lobster tail and snow crab legs, were tasty — the fried shrimp edible, the shrimp scampi not so much.


So . . . o. k. seafood in a boring setting at a stiff price. I wouldn't revisit the place here in Las Vegas, where there are so many great seafood restaurants, but I can imagine being grateful to find a Red Lobster in a desolate strip mall somewhere in the heartland, not too far from a desolate motel one happened to be stuck in for one reason or another.

At any rate, I feel that my credentials as an American have been honorably renewed.