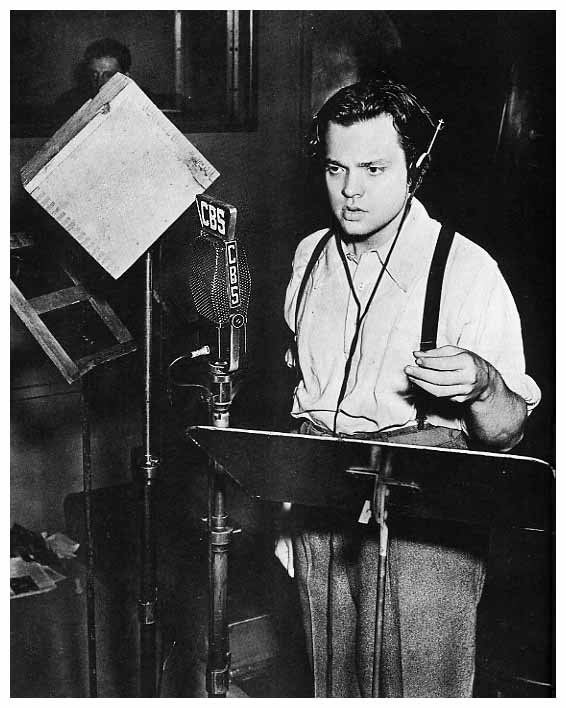 Gather the household around, dim the lights, click here — then sit back and enjoy the radio theater of Orson Welles.
This week — "The Pickwick Papers" . . .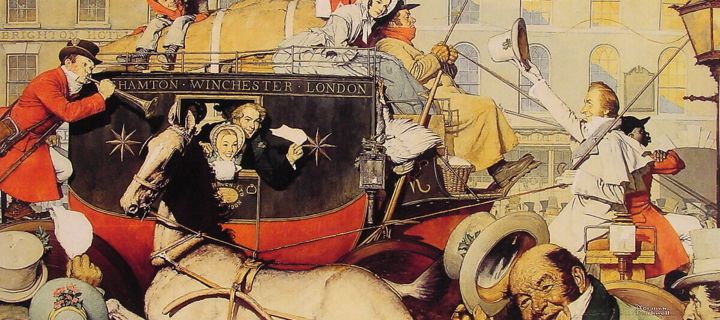 This adaptation of the Dickens classic concluded the first season of Welles's Mercury Theater On the Air. Welles's radio show had initially been offered by CBS as a "sustaining program", that is, without sponsorship, as a prestige project for the network and its affiliates, but Welles's sensational "War Of the Worlds" broadcast, on 30 October 1938, gained the show national notoriety and a sponsor — Campbell's Soup. In its second season, the show was renamed The Campbell Playhouse.
It was, under both names, one of the greatest achievements of the radio medium.


This show will only be on the site for a short while so download it if you can't listen to it right away, and if you've enjoyed these shows from the first season, check out the rest of Welles's remarkable work for radio, easily available today on the Internet.


[You can get more information on Welles's radio work and listen to or
download many of his broadcasts for free here — The Mercury Theater On the Air. Many more broadcasts
can be downloaded for free at The Internet Archive.
If you get hooked, you can buy a remarkable collection of almost all of
Welles' radio work, as both actor and director, in MP3 format on 7 CDs
at OTRCat — which also offers the discs separately.]