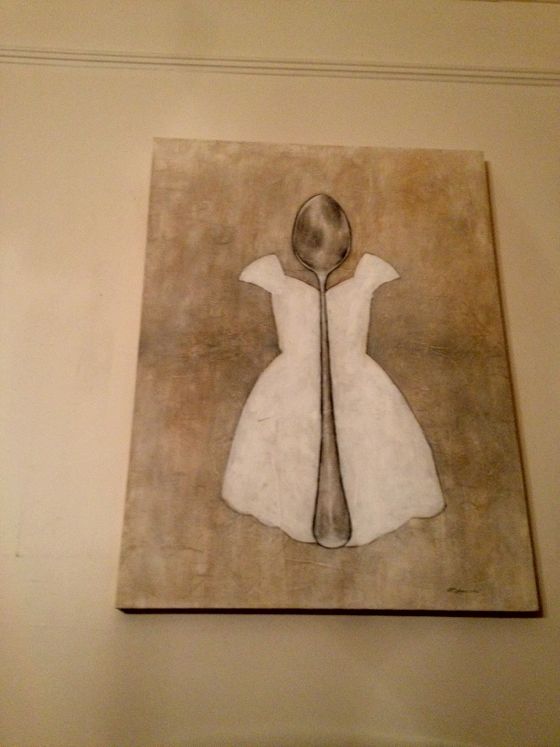 The painting above lives in the New Orleans home of my friends Adrienne and Bill. It's by Rebecca Rebouché, a Louisiana artist:
I got to meet her on my recent visit to New Orleans and see more of her work at the Jazz Fest, where she had a booth.
You can see a selection of her work at her web site — Rebecca Rebouché.  It uses folk motifs and surreal juxtapositions to create an eerie combination of the whimsical and the mystical.  It's sweet, with dark and unsettling undertows — like flowers found deep among the twists and turns of a haunted bayou.
It's all quite wonderful, but Spoon Dress is the one that stayed with me most insistently on my journey home, mixing with the memories of my magical time in The Crescent City — the girls in their summer dresses dancing to sinuous swamp music, a spoon breaking the crust of the legendary bread pudding soufflé at Commander's Palace.
[All images © Rebecca Rebouché]