The New Orleans Jazz Fest has to be seen to be believed. It's held on the grounds of a racetrack. There are eleven stages on each of which music plays non-stop from eleven in the morning to seven at night, one act after another, almost all of which are worth a listen. So you have to chose and dash between the venues efficiently.
My friends Adrienne and Bill (on the left in the picture above) are New Orleans residents and old hands at Fest-going. They know that the quickest (if not always the shortest) route between stages is often the track itself, where the crowds are thinnest.
Bill is also an expert on New Orleans music, and roots music in general, and thus an invaluable guide to the choice acts.  Paul Zahl (on the right in the photo) and I would have been lost without his advice.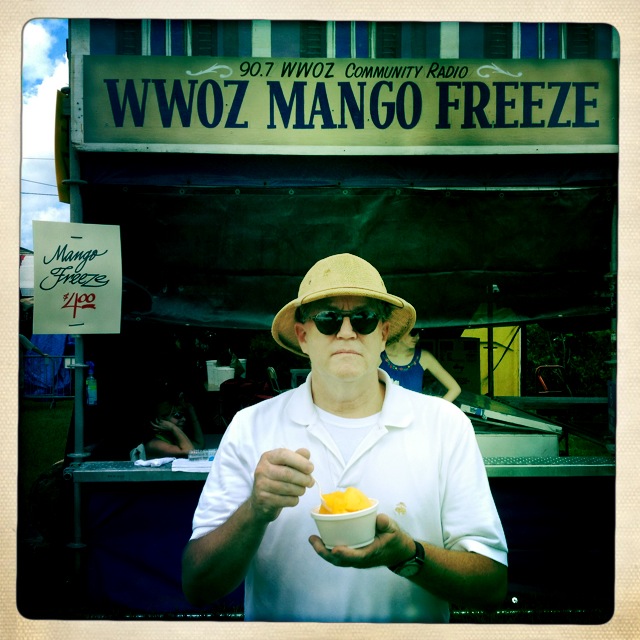 Between the tented and open-air stages are food booths serving first-rate Louisiana dishes — cochon de lait po' boys (and just about every other variety of the sandwich), beignets with café au lait, and many crawfish concoctions, including crawfish in a sack (a crisp and beautifully sculpted pastry pouch).
It's overwhelming. At the end of a day there (and The Jazz Fest runs for seven days) you find yourself repeating the famous Cajun complaint — "These good times are killing me!"