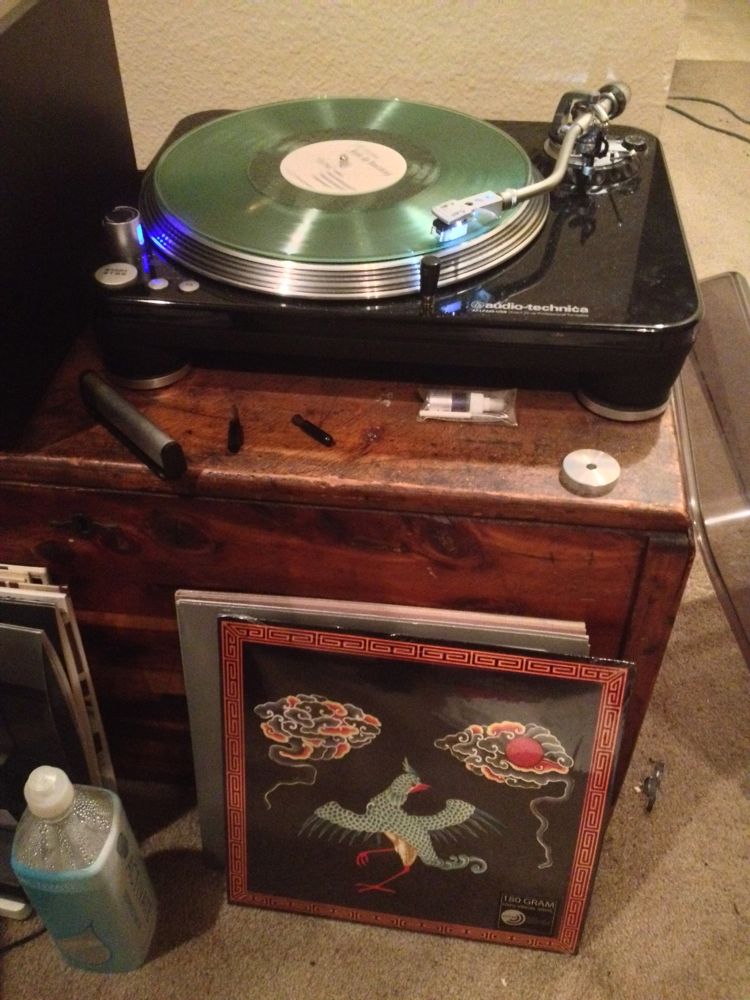 Wake Up Vanishing — the new album by Facebook friend Todd Fletcher, on translucent (vintage Coke-bottle) green 180-gram virgin vinyl.  I'm not sure what you'd call this music — post rock fusion maybe — but what it consists of are super-cool instrumental grooves, with composer Todd playing all the instruments.  The tracks are dreamy but have strong melodic shapes and an invigorating pulse.
You can buy the album in various formats here — the beyond-cool pristine vinyl pressing (limited to only 100 copies) comes with a free digital download of the album.
Click on the image to enlarge.