When I was six my dad brought home our family's first record player and with it one Long Playing record — the original Broadway cast recording of My Fair Lady.  The LP format was only four years old at that time, 1956, and it felt like a technological miracle, especially in the tiny North Carolina where we lived.
I don't know if my dad bought the machine (like the one pictured above) so he could play the LP — it was an incredibly popular album and still holds the record for the most weeks in Billboard's top forty chart — or if he got the LP as part of the deal for the machine.  Maybe it was just the one LP he picked out among many to demonstrate the wonder of our new jet-age appliance.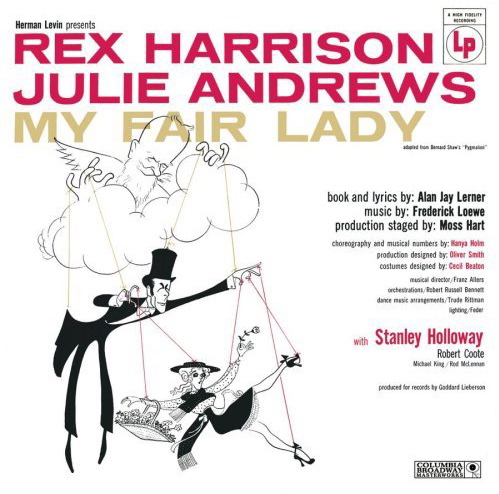 The album was played endlessly in our house — I myself played "Wouldn't It Be Loverly" endlessly, though I'm not sure why its wistful longing enchanted me so much at that age.
Miraculously, I just found a copy of the 1956 album on eBay in fairly good shape.  It still ravishes me and takes me back magically to the day I first heard it.