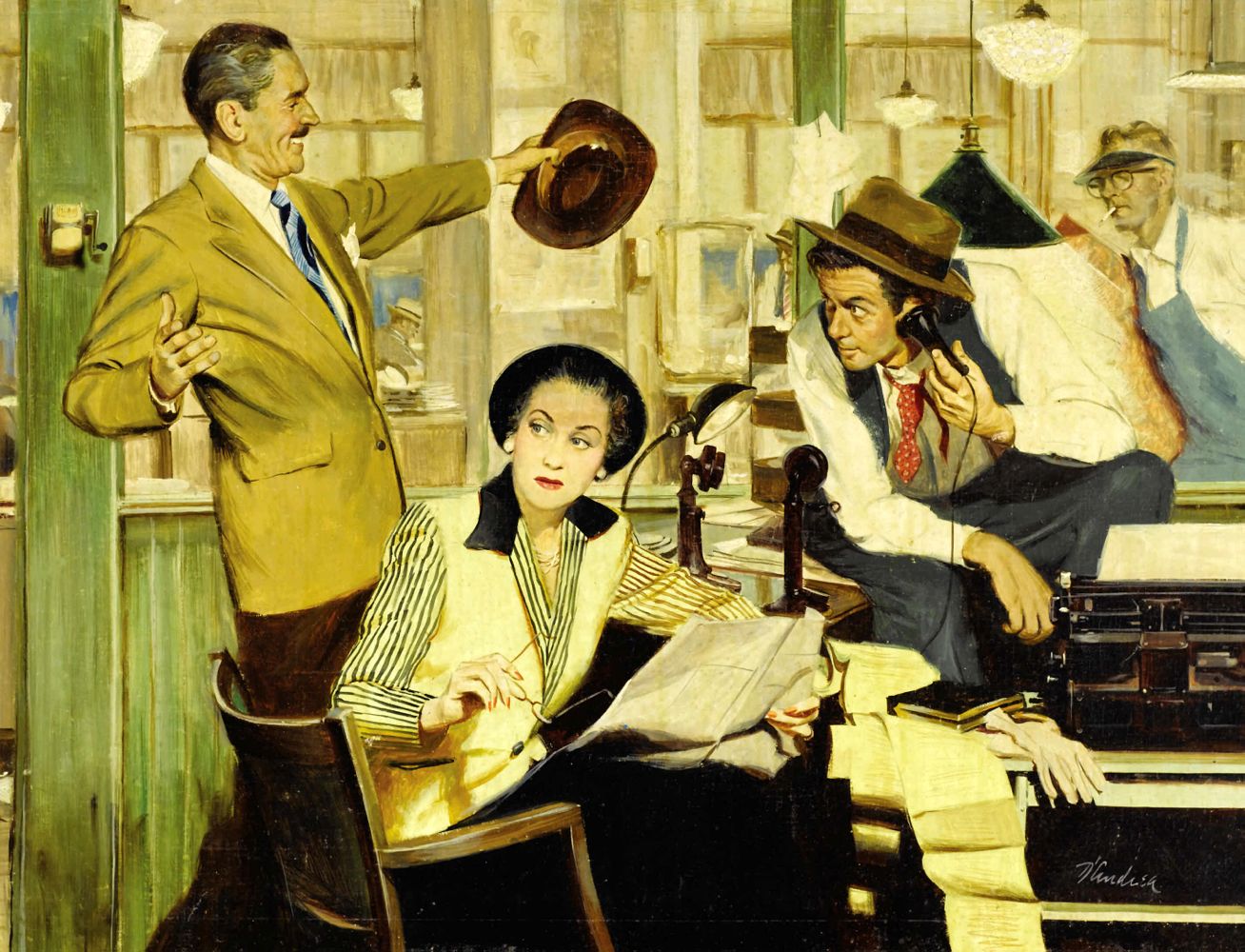 A Flickr user who calls himself oldcarguy41 has created a wonderful Photo Stream of vintage illustration, advertising and pin-up art, mostly in excellent high-res scans.  It's an impressive and valuable curatorial achievement and a delight to browse through.
I discovered the illustration above, by Bernard D'Andrea, in the collection, which you can visit here.
Click on the image to enlarge.