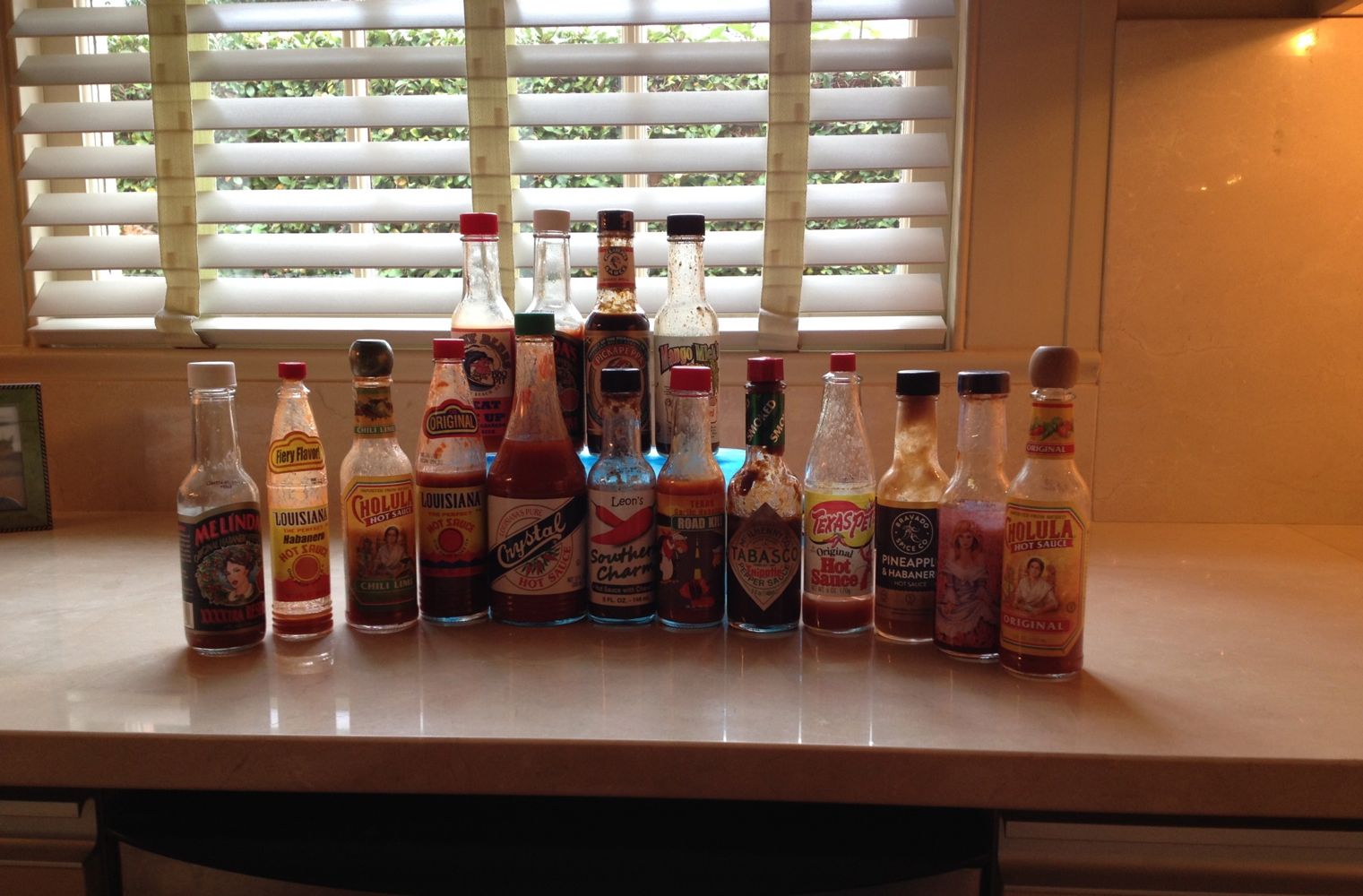 New Orleans friend Jonathan McCall sends this photo of his personal hot sauce collection.  Hot sauce is taken very seriously in The Crescent City, of course, and while Crystal is the staple almost everywhere there, the variations are endless.
I've got a pretty good collection of hot sauces out here in the Mojave Desert, but it's only about a third the size of this one.
Just thinking about hot sauce makes me happy.
Click on the image to enlarge.