This quirky Western from 1978 got a limited theatrical release when it first came out and then disappeared from sight but has recently been released on Blu-ray by Kino.  It's sort of an American version of a Spaghetti Western, slightly tongue-in-cheek and occasionally verging on the surreal, with a score that rather deliberately mimics Ennio Morricone's work for Sergio Leone.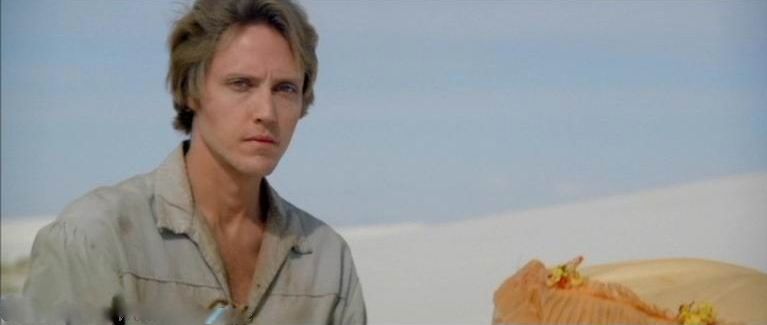 Christopher Walken, looking impossibly young and pretty, does a fair impersonation of The Man With No Name, though his character does have a name of sorts here — Mr. Rainbow.  Margot Kidder, looking equally young and pretty, plays the female lead.
The narrative meanders off the trail aimlessly from time to time, and the tale never gathers much momentum, but the film is always engaging, primarily because Walken and Kidder are so engaging.  It was handsomely shot, apart from a few too many zooms, by the estimable Michael Chapman, uncredited on the film for some reason.
If you like Westerns you'll enjoy it, and even if you don't like Westerns you'll probably find it fascinating for its off-beat charm and imagination.