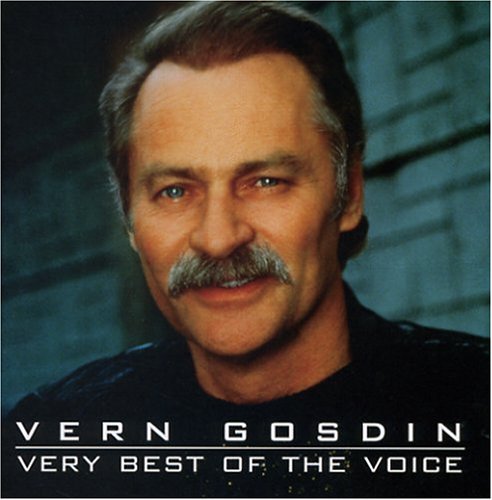 The country singer Vern Gosdin has died. I only knew Gosdin from a couple of duets he did with Ralph Stanley on Clinch Mountain Country. I should have realized that anybody Ralph Stanley wanted to sing with was worth investigating further but it took Ivan Shreve's appreciation of Gosdin at Thrilling Days Of Yesteryear to get me on the case.
You might say that Gosdin works the same territory as George Jones, with a less distinctive voice — but it's a fine voice, all the same, and Gosdin's choice of material is superb. Gosdin is, quite simply, one of the great country performers, at his best just over the borderline of despair. He sings songs for barrooms late at night, in those hours when heartbroken men realize that the beers haven't made them forget anything at all.
I'm partial to one of his songs that's a bit less characteristic, a tale of long-distance heartache and anger featuring my home town — "Nobody Calls From Vegas Just To Say Hello". I do wonder, though, why Las Vegas always has to take the rap. Nobody calls from anywhere just to say hello.
Don't wait as long as I did to check out Gosdin's work — it's great stuff.