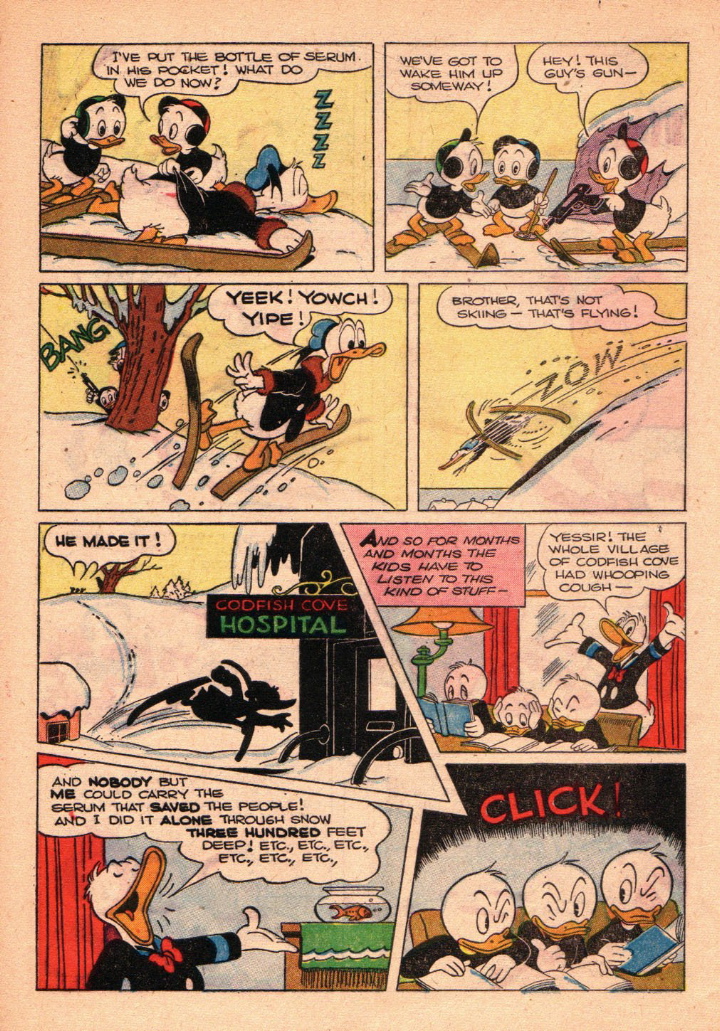 The tenth and final page of "Serum To Codfish
Cove" by the legendary Carl Barks, found on Rodney Bowcock's Comics and Stories blog, which
Mr. Bowcock has sadly just abandoned.
All ends well, of course, though Donald is soon back to his old ways . . . because nothing ever changes too much in Duckburg.
This delightful work has been posted as a tribute to Barks and Mr. Bowcock, whose blog will be missed.