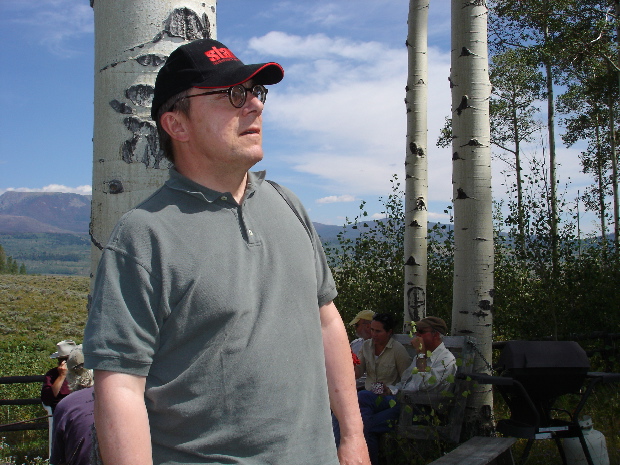 Above, Cotty Chubb lifts up his eyes unto the hills. He's been written about before on this site — someone I've known since I was 13 and now a movie producer in Hollywood. He recently produced a TV movie with a Christmas theme that will be airing just after Thanksgiving this year, The National Tree, which was written by J. B. White (with a little, a very little, help from Lloydville) and based on the novel by David Kranes. It's tentatively scheduled to premiere on 28 November but check your local TV listings for broadcast times.
Like Hilmar and myself Cotty was one of the non-musicians in the crowd up in Wyoming last month, but he was often found managing the sound system for the gigs these guys used to play back in the day, and he got roped in to the same job at John's birthday gathering. Plus ça change . . .

I hope to post some of the results in upcoming reports.