Our second stop in Arizona, and the place we'd set out to investigate, was Sedona.  It's about 30 miles southeast of Flagstaff and is situated at the end of the spectacular Oak Creek Canyon, seen above.
The forested canyon gives way to an equally spectacular landscape of sculpted red rock formations, in the midst of which Sedona is located.  The area was a frequent location for Hollywood films, mostly Westerns, from the 1920s to the 1970s, which is partly why I was there, to do research for a book of short stories about the experiences of people involved in movie productions around Sedona.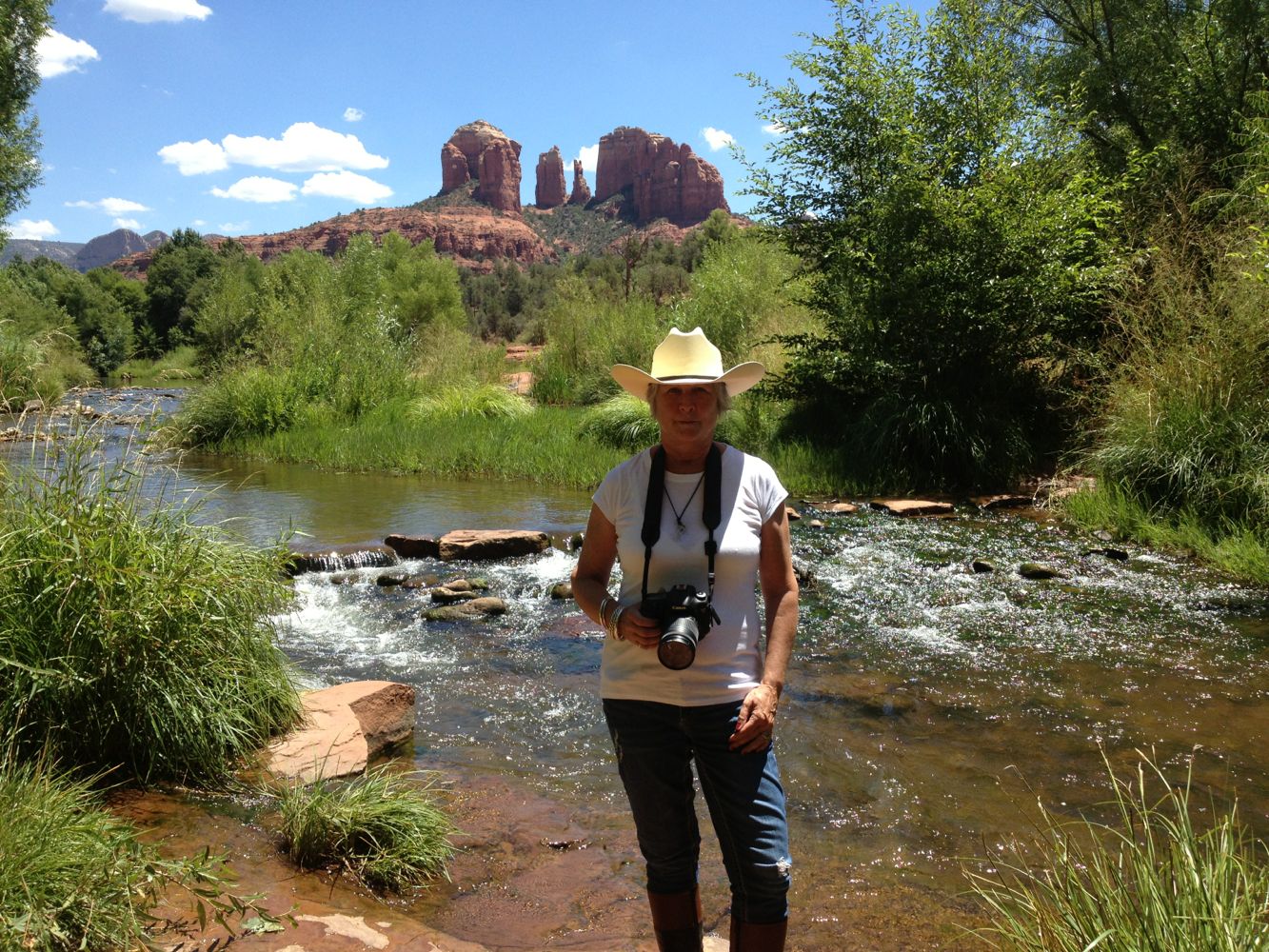 My sister Libba was there to take video footage for a documentary she's making about a sculptor from Flagstaff who as a kid worked as an extra on movies shot in Sedona.  Behind Libba in the photograph above are the Cathedral Rocks just outside of Sedona.  John Wayne rode a horse over Oak Creek near this spot, with the Cathedral Rocks in the background, in the movie Angel and the Badman, from 1947.
The town of Sedona is now a little boutique-y and twee, but it's a pleasant place to stay for a couple of days.  The landscape around it redeems its touristy vibe.
We ate dinner our first night there at the Cowboy Club, dining on buffalo meatloaf wrapped in bacon.  It was served with buttery mashed potatoes, fresh asparagus and grilled mushrooms and was superb.
Click on the images to enlarge.
[Correction — just watched Angel and the Badman . . . Wayne rode his horse over Oak Creek in some other movie.]