March 22nd, 1950 — February 19th, 2015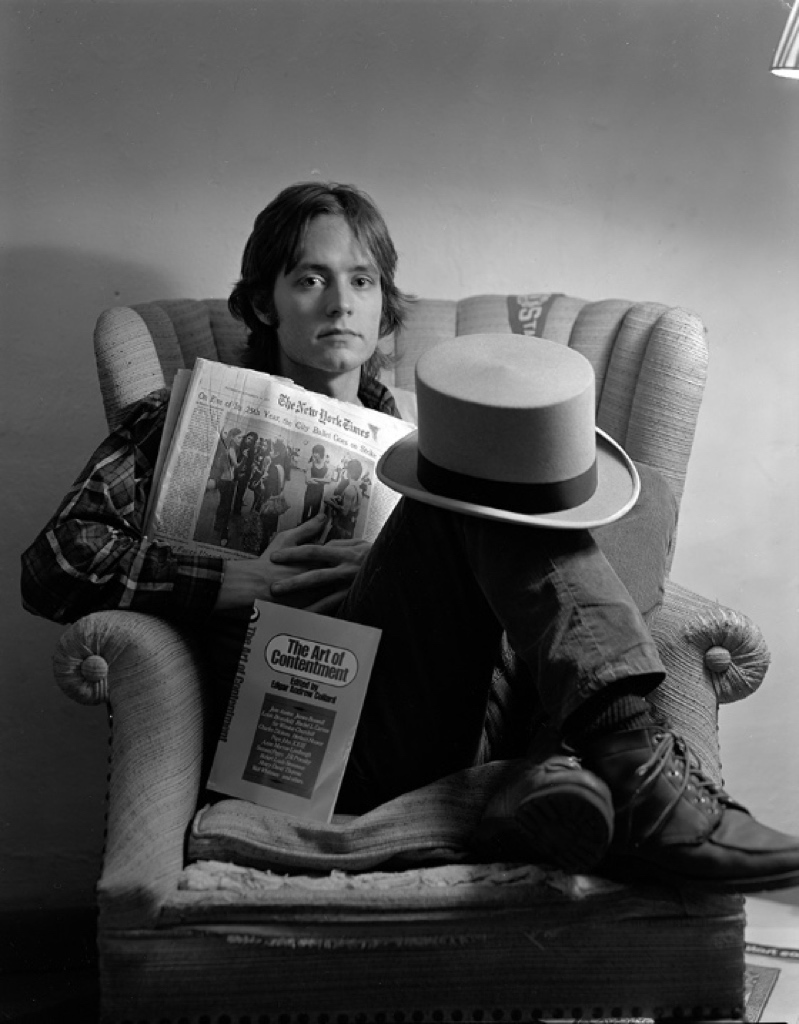 Lloyd Fonvielle, a writer whose prolific career encompassed erudite essays on photography, screenplays for Hollywood and freewheeling short stories about the American West, died on Feb. 19, 2015 at his apartment in Las Vegas, Nevada. He was 64 years old. The cause of death was hypertension and COPD, according to the Las Vegas coroner's office.
Mr. Fonvielle was a working writer in Hollywood for more than twenty years. His produced screenplays included The Lords of Discipline (1983), The Bride (1985) and Gotham (1988), starring Tommy Lee Jones and Virginia Madsen, which Mr. Fonvielle also directed. In 1996 he wrote Little Surprises, a 36-minute comedy directed by Jeff Goldblum that earned an Academy Award nomination for Best Live Action Short. He was accorded story credit on the 1999 blockbuster The Mummy, and on Cherry 2000 (1985), which he also executive produced.
Among his writings on photography were the introduction to a book on the iconic photographer Walker Evans, published by Aperture, and the preface to Election Eve, a book of photographs by William Eggleston, published by Cotty Chubb. Essays on ballet and diverse other subjects also appeared in The New York Times, Salon and Slate.
Mr. Fonvielle was born in Wilmington, North Carolina, on March 22, 1950. His father was an Episcopal minister and his mother a grammar school teacher. He grew up in North Carolina and Washington, D.C., where an obsession with movies began at an early age. He attended prep school at St. Paul's School in Concord, New Hampshire, and spent a year at Stanford University before dropping out to pursue his writing. In 1983 he married Toni Bentley, a dancer with the New York City Ballet and a writer. They separated in 1992.
For thirty years Mr. Fonvielle lived in New York City and Southern California before relocating to Las Vegas in 2004. There he reinvented himself as a blogger and author of Western fiction. His blog, Mardecortesbaja.com: A Journal of Visual Culture was a platform for his literate, highly opinionated, often irreverent views on popular culture, art, history and religion (with the occasional vintage pin-up thrown in), attracting hundreds of thousands of page views.
Mr. Fonvielle was an early adaptor of Amazon as a vehicle for publishing his noir novellas and Western short stories, which found an enthusiastic audience among discerning readers. He passed away at his writing desk – in other words, he died with his boots on.
Mr. Fonvielle is survived by his mother, Laura Roe Fonvielle, sisters Libba Marrian, Lee Rossi, Anna Gratale and Roe Goch, as well as numerous nephews and nieces. At this time, funeral arrangements have not been made.
Text by Hugh McCarten; photograph by Langdon Clay (ca.1978)
♠ ♣ ♥ ♦
At the moment, plans for this site are undetermined. The family intends to keep it open for the foreseeable future. Perhaps it can be used to publish some of Lloyd's writing, letters, ephemera, and images. 
---
 [The post was edited on March 8th, 2015, to include the fact that Mr. Fonvielle married.]