[Photo by Mary Zahl]
Above, Paul Zahl in front of the Cocoa Beach Playhouse in Cocoa Beach, Florida. Paul's visit to the theater, not too far from where he lives, in the Orlando area, was in the nature of a pilgrimage, since the Cocoa Beach Playhouse figured prominently in one of his favorite movies, Matinee by Joe Dante, where it doubled as the Strand theater in Key West: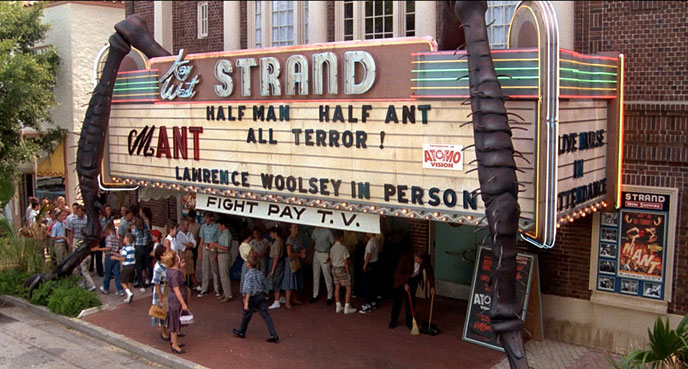 There was a real Strand theater in Key West (now closed and turned into a Walgreen's) but for logistical reasons it was decided to dress the Cocoa Beach theater to represent it when Matinee was shot in 1993.

Matinee is a really enjoyable movie — check it out if you haven't seen it. Hard to find for many years, it was re-released on DVD in 2010.