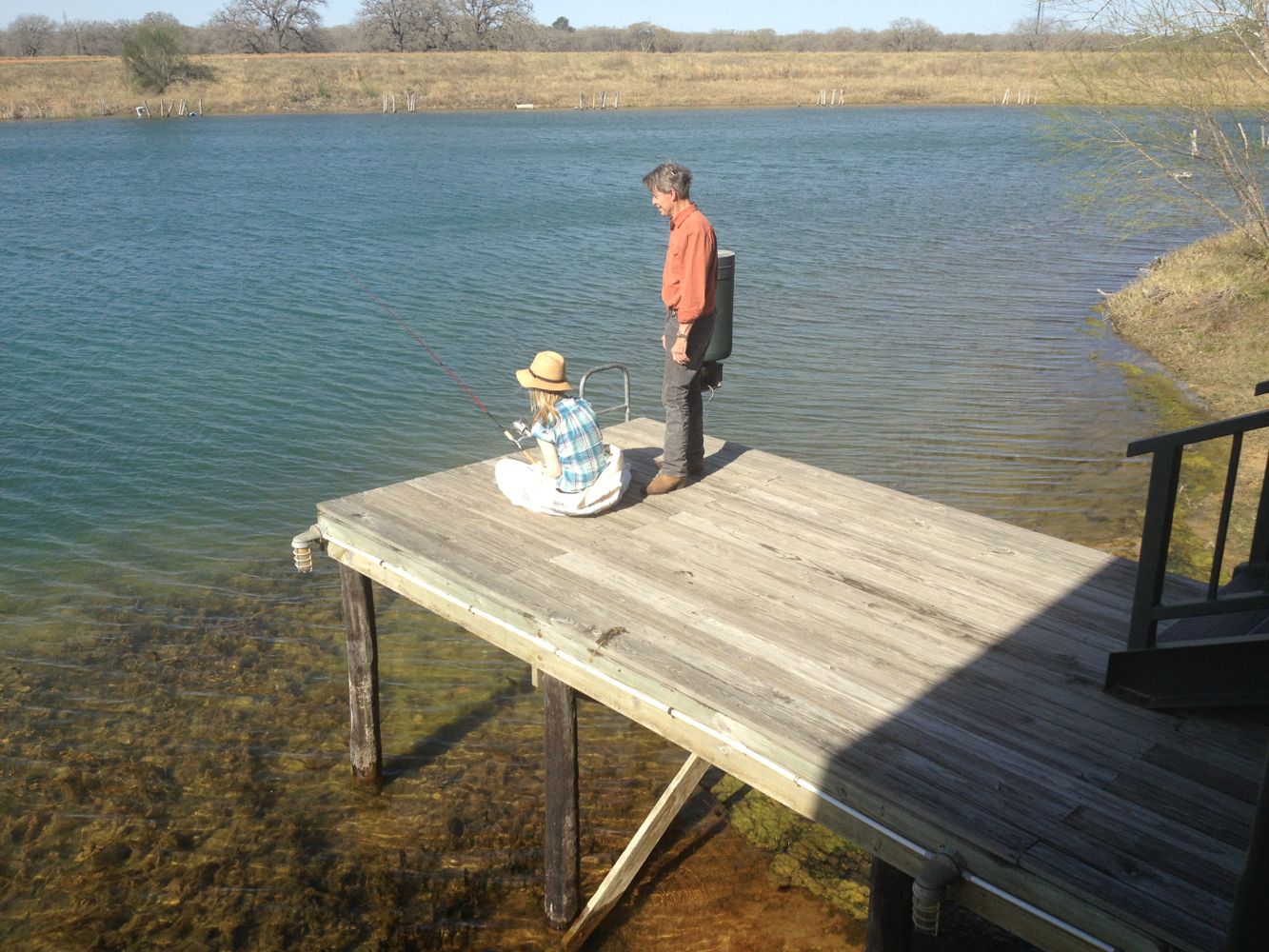 After a good night's sleep in The Rock House — we slept right through a massive thunderstorm — Hilmar and I drove down to El Pescador to load up the caterer's serving dishes and various other party equipment. While there, Hilmar and his daughter's friend Lauren reenacted a scene from Bergman's Wild Strawberries, Texas-style (above).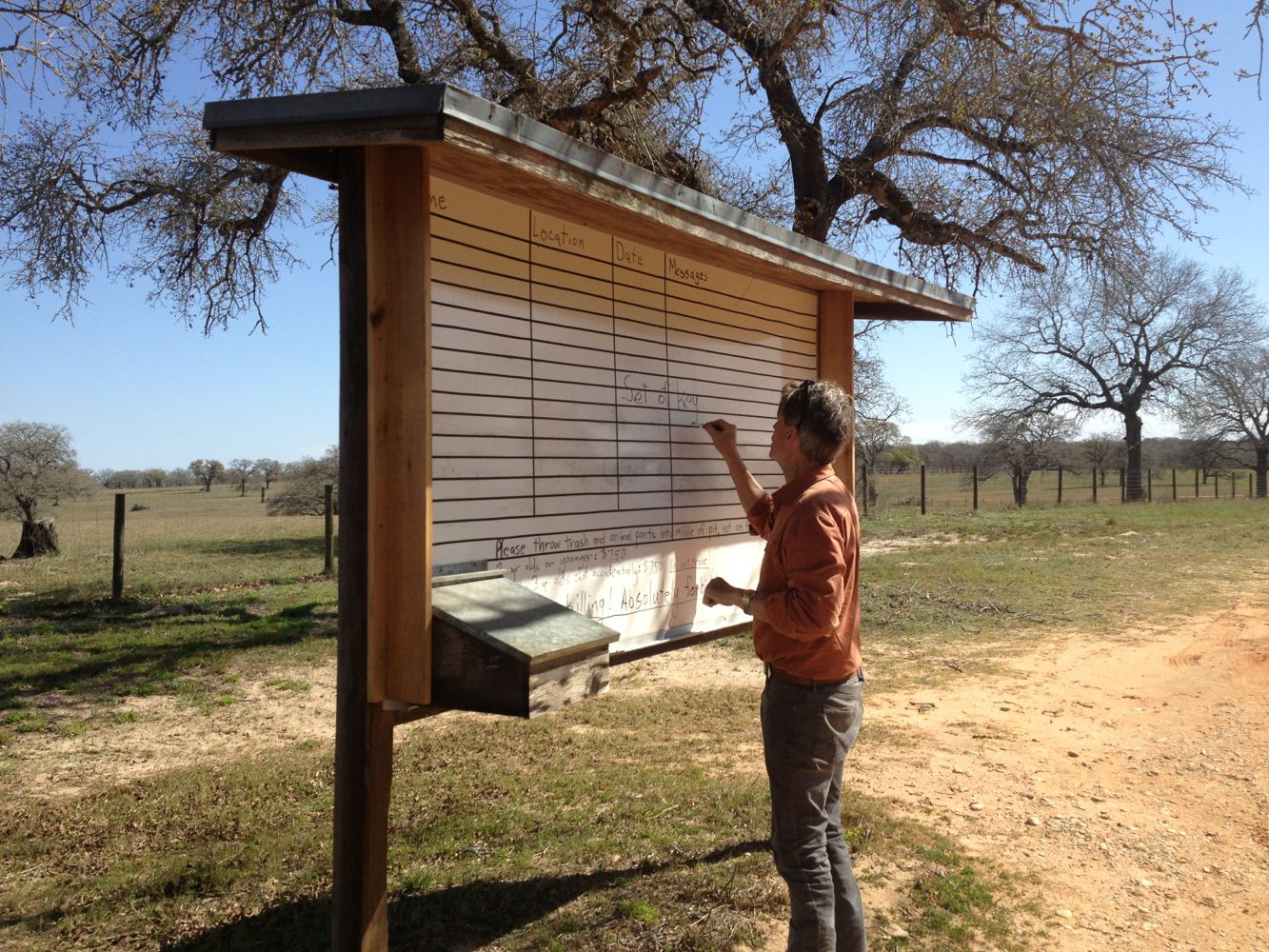 Heading back to Seguin, Hilmar left a note on the message board at the ranch gate about some keys left by a party guest.
In Seguin we lounged by the pool in the vast backyard of Hilmar's house there. Then we drove the caterer's equipment back to La Fogata in San Antonio.
We had planned to try another restaurant in San Antonio for dinner but the smells from La Fogata's kitchen and the lure of its excellent Margaritas kept us where we were, and we had a fine dinner on one of the cheerfully lit patios of the rambling Mexican eatery.
The next day we'd be heading up to Hilmar's house in Austin and picking up our badges for SXSW.
Click on the images to enlarge.