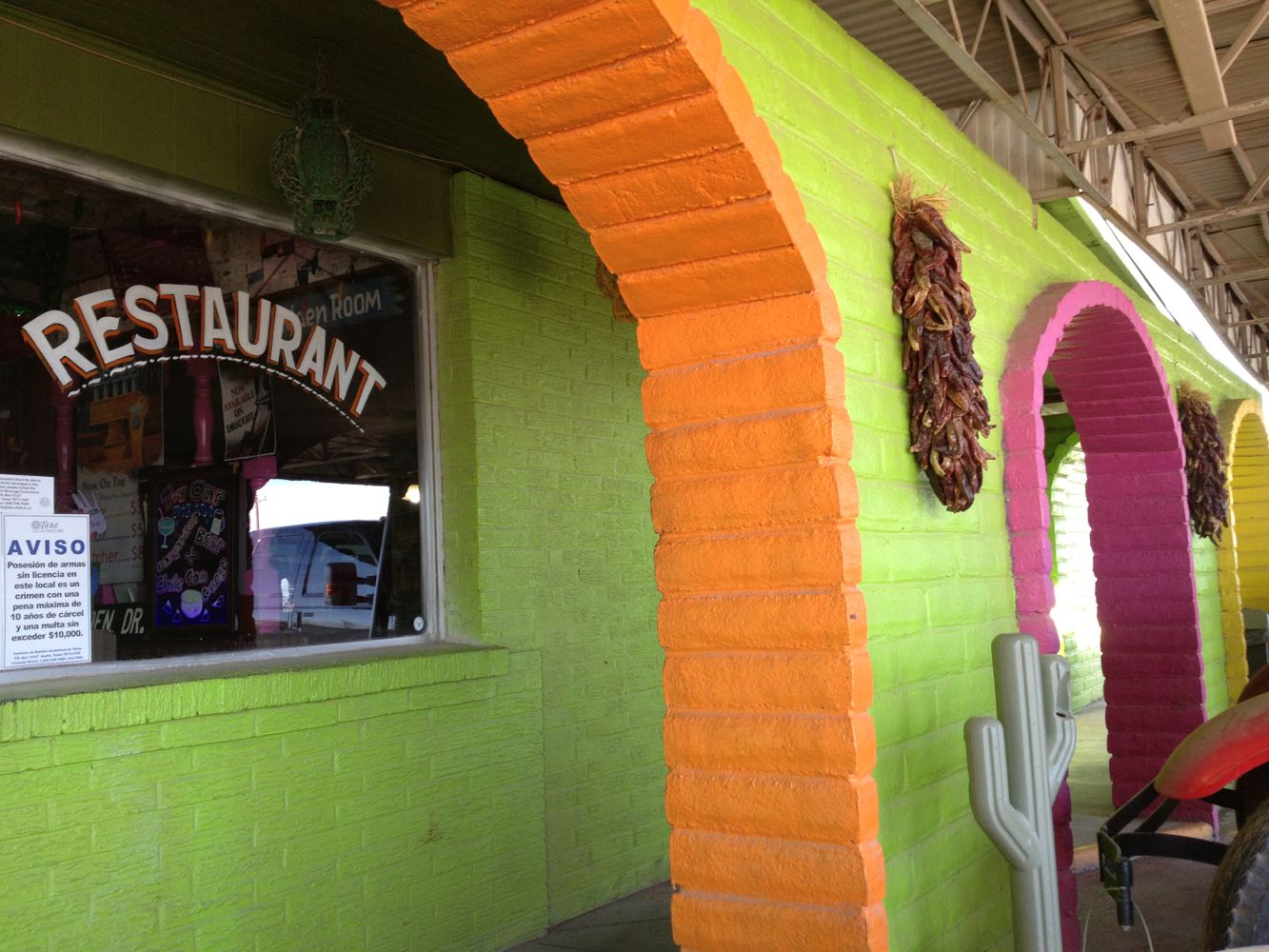 The first day of my drive home from Seguin, Texas found me in Van Horn, Texas at a Ramada Express. I had hoped to find a Whataburger in Van Horn but there wasn't one. Instead, I got directed by the motel clerk to something even better — Chuy's.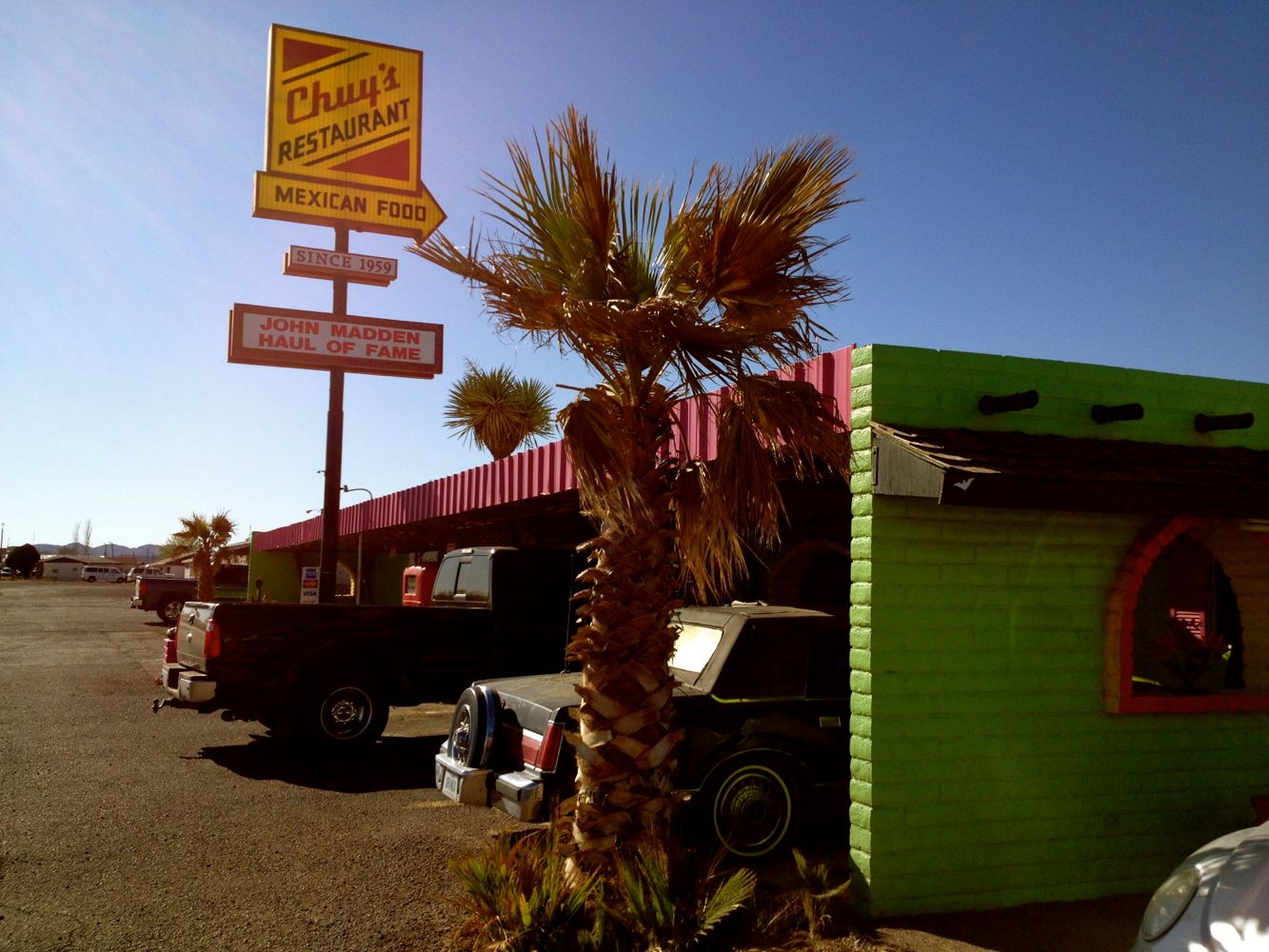 Chuy's has an interesting history. It was visited one night by John Madden, the football coach and TV commentator, who had parked his mobile home in the little town for the night and wandered into Chuy's hoping to watch a televised football game there, which he did, also sampling the food.
He liked the place and the food and wrote it up in Time magazine, making it instantly appealing to people traveling though Van Horn on I-10.  The incident is recounted in a little blurb on the restaurant's menu and referred to as a miracle.
I had some good fish tacos there and a couple of bottles of ice-cold Corona beer, which tasted remarkably refreshing after the day on the road.
Two more  days of driving brought me back to Las Vegas, with souvenirs of my Texas adventure in hand, courtesy of my friend Hilmar — a bottle of rustic but tasty Texas Hill Country wine, a print of a drawing of Gruene Hall by a friend of Hilmar's, and various mementos of SXSW.  It had been a remarkable journey.
Click on the images to enlarge.