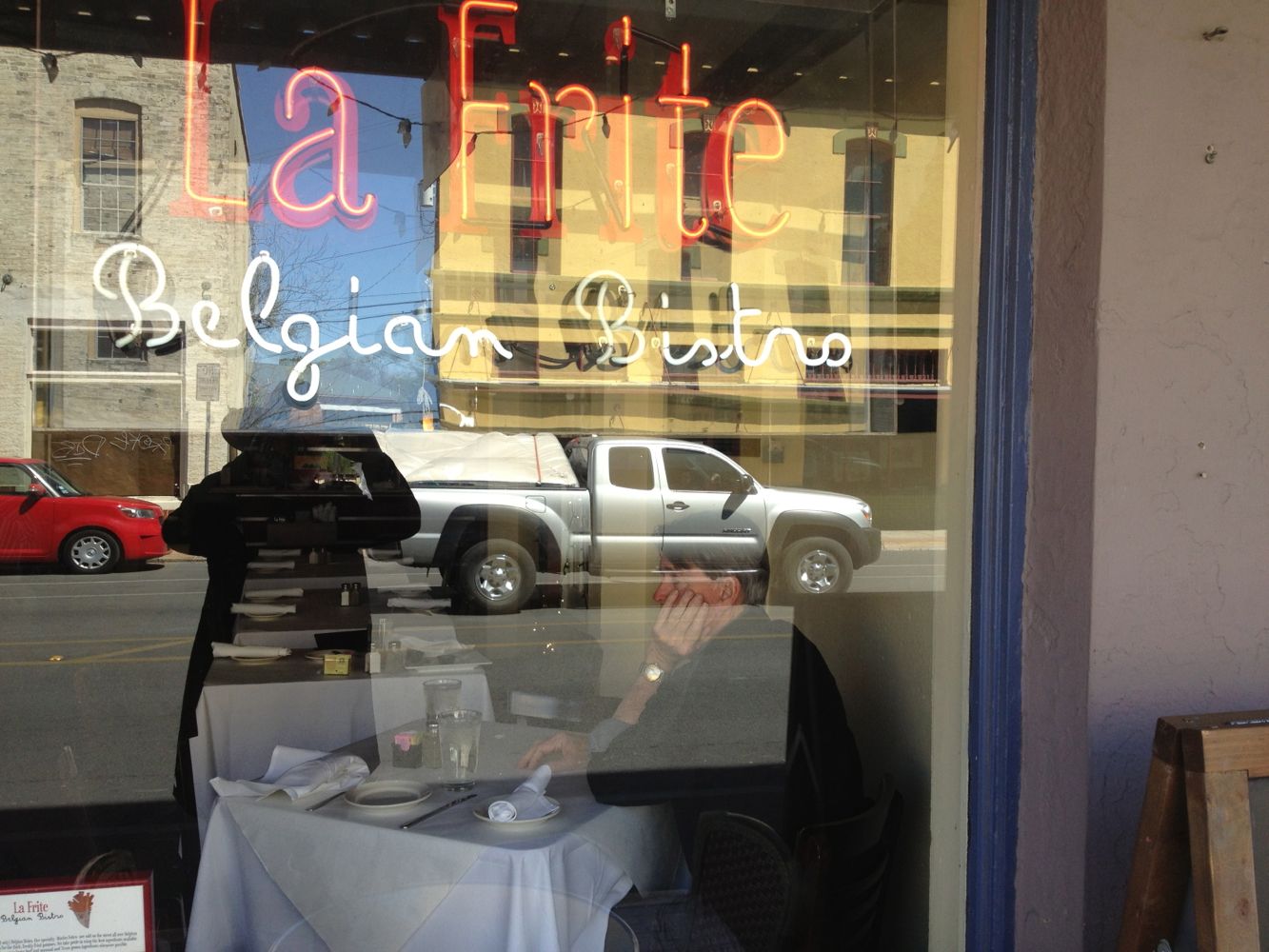 We picked up our SXSW badges in Austin on Monday, then had dinner at Lambert's, the legendary Austin barbecue joint. The baby back ribs I had were magical, perfect — crispy on the outside, tender and juicy on the inside.
I drove with Hilmar to San Antonio the next day, where he had some business, and we lunched at La Frite, a Belgian restaurant (above) which serves excellent moules frites. That night we wandered through downtown Austin to see what was going on as SXSW geared up. There was a lot going on.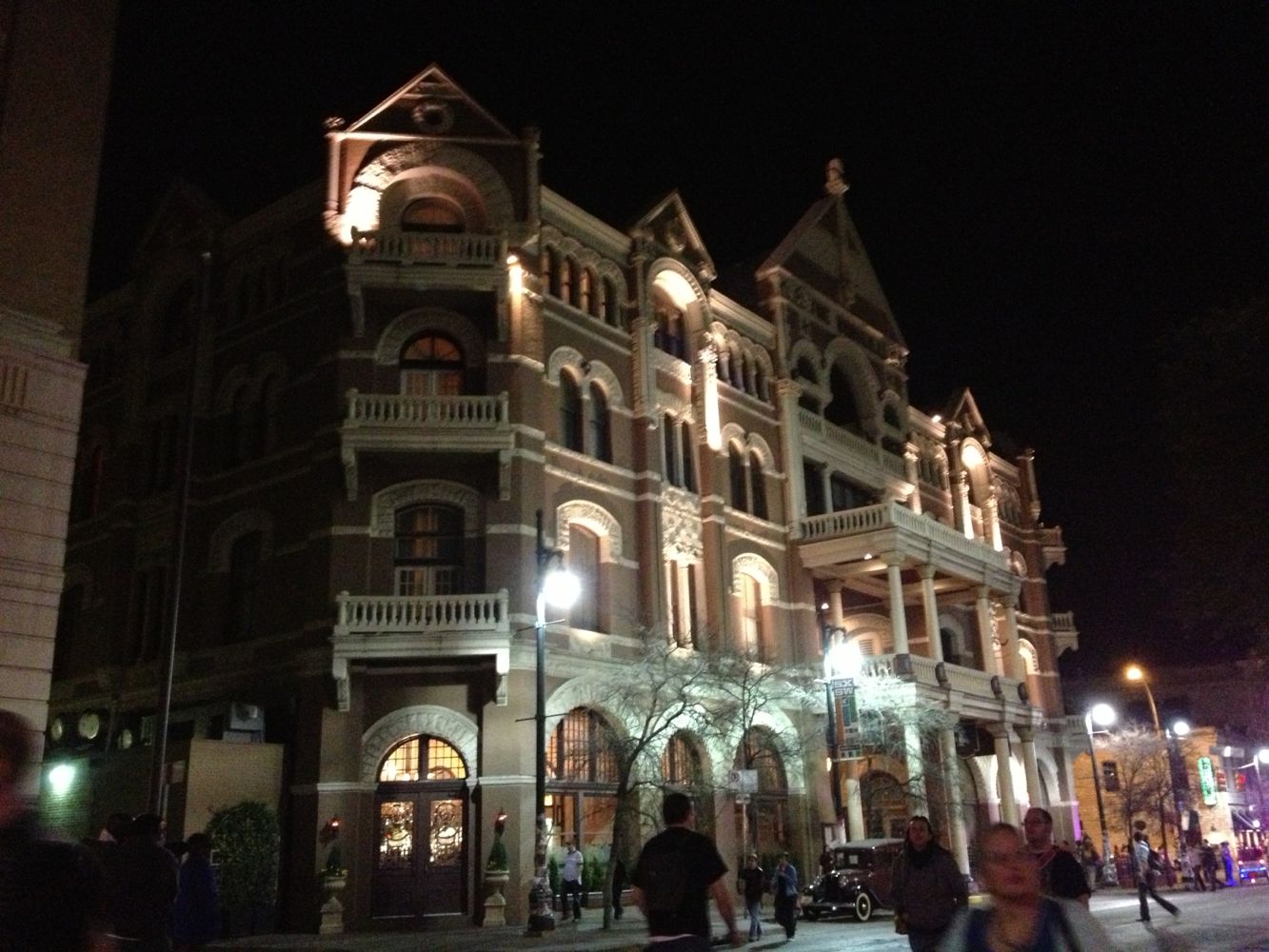 We ended up in the bar at the fabled Driskill Hotel (above), which dates from 1886 and which, being near to the state house, has seen its share of Texas political wheeling and dealing. Lyndon Johnson awaited the election returns there in his first unsuccessful bid for a Senate seat. He had stolen a lot of votes in that election but his opponent had stolen more.  Johnson was in shock.
There was a good country swing band playing at the Driskill bar:
A splendid preview of the week to come . . .
Click on the images to enlarge.