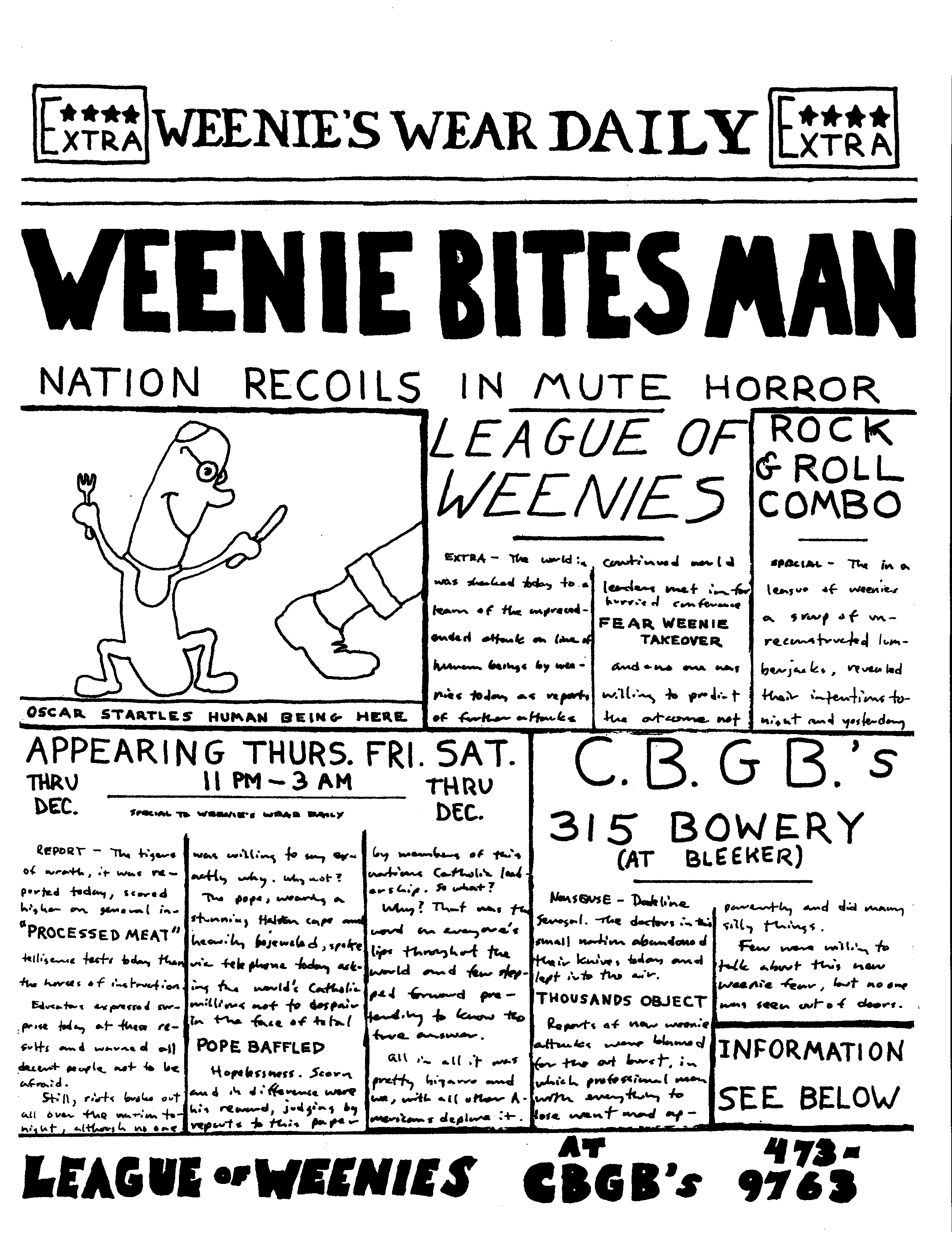 New York in the early 70s. Hugh McCarten, one of Lloyd's best friends since they met at boarding school in 8th grade, was the piano player and de facto band leader of The League of Weenies.
Lloyd created this flyer to celebrate their gig at the not yet celebrated club on the Bowery, CBGB & OMFUG, usually known as CBGB's. Talking Heads wouldn't play there for another two years.
And, just because, here are a couple of Weenies tunes.
"Malibu Moon" (Fruchtman/Allen) — recorded live at The Ballroom (1975)
"What The Funk" (Fruchtman) — recorded at 55 West 19th St., NYC, 1974.
The League of Weenies (Oscar Fruchtman, rhythm guitar & lead vocals; Ed "Woody" Allen, guitar & vocals; Hugh McCarten, piano & vocals; David Drucker, bass; Dave Pentecost, drums) were nearly the last signing of the legendary John Hammond at Columbia Records, but that's a story for another day.