Just watched the Crawford-Gamboa fight from Saturday night again and I have a feeling that Terence Crawford is going to be one of the boxing greats.
He got shut out by Gamboa, a terrific fighter, in the first four rounds, then came back to put Gamboa on the canvas in the fifth. He decked him again in the eighth, and was trying to finish him off in the ninth when Gamboa rocked him with a punch that almost put him down. Crawford kept his cool, held onto Gamboa until he got his legs back and his mind clear, then dropped Gamboa twice, ending the fight.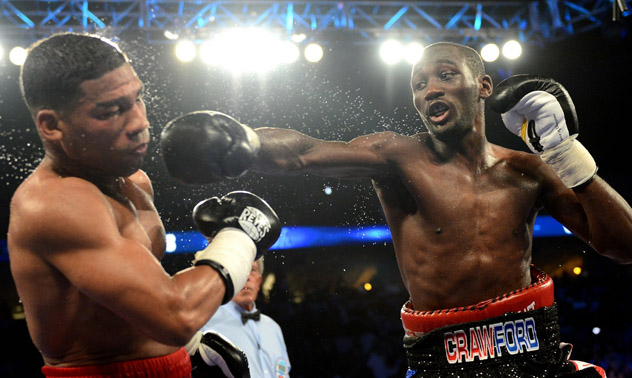 Fast hands that come at an opponent from unexpected angles, knockout power in both hands, ring smarts, a level head and a good appreciation of the value of persistent body shots — the guy is already, at 26, a master of the sweet science and can only get better.