My nephew Harry just acquired his 100th 12″ action figure.  I've got a shockingly large number of them myself.  Some people, though, take their fascination with these toys to surreal lengths.

The photo above is just part of a huge diorama using customized 12″ figures and fabricated in-scale props.  It takes me back to the days of my youth when I used to disappear into the minature worlds of toy-figure playsets, like the Fort Apache set I got when I was five or six: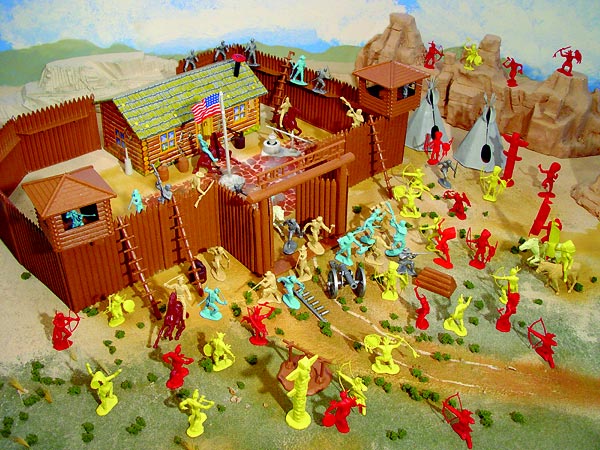 Wanting to possess whole little worlds like this and enter into them imaginatively is closely connected to wanting to make movies, which accounts for the fascination of 12″ figures taken from characters in movies — transported back, as it were, into the miniature realm where they had their imaginative birth.