This is the best of all the action-adventure comic strips, and one of the most brilliant comic strips ever created in any genre.
The narratives are boys-own-adventure stuff — literally, because the main protagonist is, at least when the strip begins, a young teenaged boy named Terry Lee.  He and his adult mentor Pat Ryan, a journalist by trade, find themselves in China and have a series of wild adventures among Chinese warlords and pirates, among them their nemesis The Dragon Lady, a beautiful but wicked pirate queen.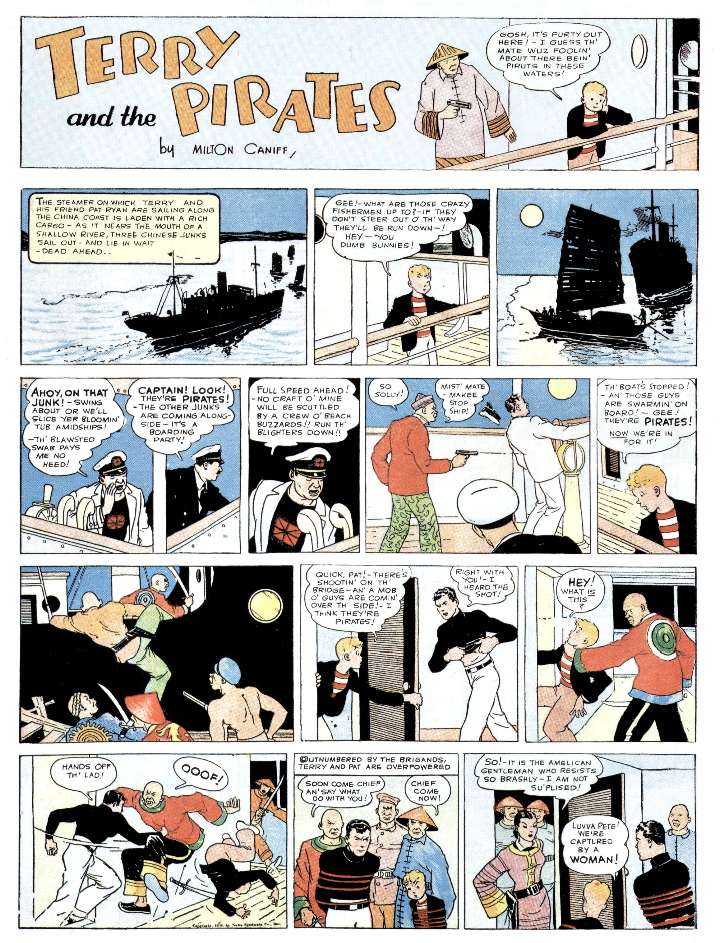 The draftsmanship of the strip's creator Milt Caniff is dazzling, wonderfully evoking the exotic locales, but Caniff's greatest skill is visual storytelling in passages of dynamic panels that hurtle through exciting action sequences.
Orson Welles was an ardent admirer of the strip, and you can see why — Caniff's method was visually elegant and thrillingly cinematic.
It's just great stuff.
Click on the images to enlarge.